Competing Narratives In Our Economic Outlook - The International Forecaster - Bob Chapman - April 18 2012:
The deception continues, silver manipulation, a criminal enterprise in the gold and silver markets, pension needs underestimated for an aging population, J.P. Morgan and Wells Fargo grilled by analysts, competing narratives in the market. Deception continues, as we are told unemployment (U-3) is 8.3%; without a mention that (U-6) is 14.9%. That means if you eliminate the birth/death ratio you come up with an overall unemployment number of 22.4%. As we mentioned earlier we expect the administration to try to attempt to push U-3 down to 7.5% before the election. Whether they will be successful in that endeavor remains to be seen. In reality almost 1/5th of working Americans are either unemployed or underemployed. In a recent issue we included a link of an interview with the head of commodities for JPM, Blythe Masters. What she had to say concerning the silver market was very interesting. At least over the past five years even speaking about manipulation on CNBC has been forbidden. This latest encounter was staged in order for Morgan to officially cover its tracks in what the CFTC has allowed to become a rigged, manipulated market. JPM for the first time in Ms. Masters, answer has admitting silver manipulation.
FoodStamp Nation - Zero Hedge - Tyler Durden - April 20, 2012
- The USDA's Food and Nutrition Service released a new report on Supplemental Nutrition Assistance Program (SNAP, commonly known as Food Stamps) earlier this week with some fresh data on the program. Given
our earlier note on Mr.EBT
, we thought the following
brief clip from Bloomberg TV on the $82bn-per-year program would provide some rather shockingly sad insights
and then Nic Colas' recent focus on the SNAP report provides some much more in depth color. First and foremost,
there are 46.5 million Americans in the program
as of the most recent information available (January 2012), comprising 22.2 million households. That's
15% of the entire population
, and just over 20% of all households. Moreover, despite the end of the official "Great Recession" in June 2009, over 10 million more Americans have been accepted into the program since that month, and the year-over-year growth rate for the program is still +5%. The USDA's report is, not surprisingly, very upbeat on the utility of the program. Fair enough. But what does it mean when 20% of all households cannot afford to buy the food they need for their families? To our thinking,
it highlights an underappreciated new facet of American economic life – one that will be felt everywhere from the ballot box to the upcoming Federal Deficit debates.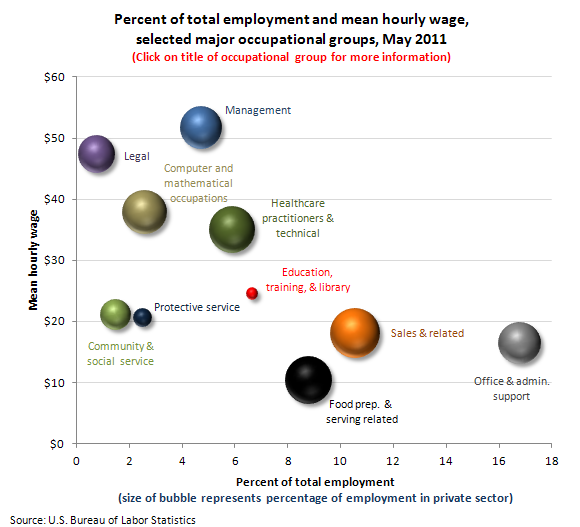 Russia Stunned After Japanese Plan to Evacuate 40 Million Revealed - The European Union Times - April 18, 2012
- A new report circulating in the Kremlin today prepared by the
Foreign Ministry
on the planned
re-opening of talks
with Japan over the disputed Kuril Islands during the next fortnight states that Russian diplomats were "stunned" after being told by their Japanese counterparts that upwards of 40 million of their peoples were in "extreme danger" of life threatening radiation poisoning and could very well likely be faced with forced evacuations away from their countries eastern most located cities… including the world's largest one,
Tokyo
.
The
Kuril Islands
are located in Russia's Sakhalin Oblast region and stretch approximately 1,300 km (810 miles) northeast from Hokkaido-, Japan, to Kamchatka, Russia, separating the Sea of Okhotsk from the North Pacific Ocean. There are 56 islands and many more minor rocks. It consists of Greater Kuril Ridge and Lesser Kuril Ridge, all of which were captured by Soviet Forces in the closing days of World War II from the Japanese.
The "extreme danger" facing tens of millions of the Japanese peoples is the result of the
Fukushima Daiichi Nuclear Disaster
that was a series of equipment failures, nuclear meltdowns, and releases of radioactive materials at the Fukushima I Nuclear Power Plant, following the
To-hoku earthquake and tsunami
on 11 March 2011.
According to this report, Japanese diplomats have signaled to their Russian counterparts that the returning of the Kuril Islands to Japan is "critical" as they have no other place to resettle so many people that would, in essence, become the
largest migration of human beings since the 1930's
when Soviet leader Stalin forced tens of millions to resettle Russia's far eastern regions.
Important to note, this report continues, are that Japanese diplomats told their Russian counterparts that they were, also, "seriously considering" an offer by China to relocate tens of millions of their citizens to the Chinese mainland to inhabit what are called the "ghost cities," built for reasons still unknown and described, in part, by London's Daily Mail News Service in their 18 December 2010 article titled: "
The Ghost Towns Of China: Amazing Satellite Images Show Cities Meant To Be Home To Millions Lying Deserted
" that says:
There Is Not Going To Be A Solution To Our Economic Problems On The National Level - The Economic Collapse Blog
- For those waiting for our economic problems to be solved, you can quit holding your breath. There is simply not going to be a solution to our economic problems on the national level. So why is that the case? Well, it is because the economic policies of both major political parties are very, very similar when you take a close look at them. Yes, that statement may sound downright bizarre to many Americans, but it is true. Both major political parties supported the Wall Street bailouts, both of them fully support the job-killing "free trade" globalization agenda, both of them have dramatically increased the national debt when in power, both of them fully support the currency-killing policies of the Federal Reserve, and neither major political party would get rid of the income tax and the IRS. And that is just for starters. Yes, there are some minor differences when it comes to taxing and spending between the two parties, but the truth is that they are a lot more similar on economic issues than they are different. What we desperately need on the national level is a fundamental change in direction when it comes to economic policy, but we simply are not going to get that from either the Democrats or the Republicans. That means that there is no hope that the economic storm that is coming will be averted. So why are the Democrats and the Republicans so similar on these issues? Well, a big reason is because of who they are trying to please. The reality of the matter is that most politicians do not really care about what you or I have to say. Instead, what they are really concerned about is getting as much money for their campaigns as possible so that they can keep getting elected. When you take a close look at the results of federal elections over the past several decades, it quickly becomes apparent that the candidate that raises the most money almost always wins. So most politicians have learned to please those that fund their campaigns so that the money will keep rolling in. Yes, there are a few candidates that are willing to rebel against "the system", but they are few and far between and the major parties tend to marginalize them. Once again in 2012, political races will overwhelmingly be won by those that raise the most cash...
Fewer U.S. states report job gains in March - Associated Press via USA Today - Christopher S. Rugaber - April 20, 2012
- The Labor Department says that 29 states reported job gains in March, while 20 states lost jobs. That's worse than February, when 42 states added jobs. Still, the unemployment rate fell in most states: 30 states reported lower rates in March while 8 reported increases. Rates were unchanged in 12 states. Nationwide, the unemployment rate fell to 8.2% in March from 8.3%. But employers added only 120,000 jobs, half the pace of the previous three months. That dip in hiring, along with recent increases in the number of people seeking unemployment benefits, has raised some concerns that job gains could slow in coming months.

U.S. Previously Owned Home Sales Unexpectedly Fell in March - Bloomberg - By Lorraine Woellert - Apr 19, 2012
- Sales of previously owned U.S. homes in March unexpectedly fell for the third time in the last four months, showing an uneven recovery in the housing market. Purchases dropped 2.6 percent to a 4.48 million
annual rate
from 4.6 million in February, the National Association of Realtors reported today in
Washington
. The median forecast of economists in a Bloomberg News survey called for an increase to 4.61 million. In January, sales at a 4.63 million rate were the strongest since May 2010. Residential real estate remains the economy's soft spot, challenged by stricter lending standards, lower home values and the threat of more
foreclosures
. An improved labor market and
mortgage rates
near historic lows have yet to stoke bigger gains in demand.
Future Economy Council - America 's Aging Workforce Crisis - Hickory Hound - April 20, 2012
- The Future Economy Council yesterday - Thursday, April 19th at 8:00 am - at the Chamber of Commerce discussed the issue of "America's Aging Workforce Crisis." This is not a weak signal but a future trend that will change the way American business recruits and retains their employees. Starting in January 2011, we began the largest human capital demographic change in American history. Boomers are retiring at record levels and the XYZ Gen's that follow are not enough to fill the vacant jobs. This is a very important issue that needs to be discussed and prepared for. This is a present day issue already affecting our area and it will either lead to opportunities or once again find us vulnerable to the laws of nature.